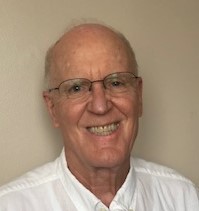 Post-Doctorate in Clinical-Organizational Psychology, The University of Edinburgh, Edinburgh, Scotland, United Kingdom
Ph.D. in Cognitive-Developmental, Clinical-Organizational Psychology, University of Arizona, Arizona
Executive and Organizational Consulting / Therapy
A professor of Psychology at BYU and BYU-Hawaii for over 25 years, Dr. Graham also spent time as the Mental Health and Organizational Advisor and consultant to Governor Cayetano, State of Hawaii, and three years each as Senior Clinical Psychologist for the Hawaii First Circuit Family Court and the Hawaii Dept. of Health, Child & Adolescent Mental Health, and as Executive Director of the Bobby Benson Psychiatric Center in Kahuku.
Although he's spent much time working with company executives and organizations, he also works with individual clients for relationship issues.
In his spare time, Dr. Graham still publishes papers and enjoys spending time with family.